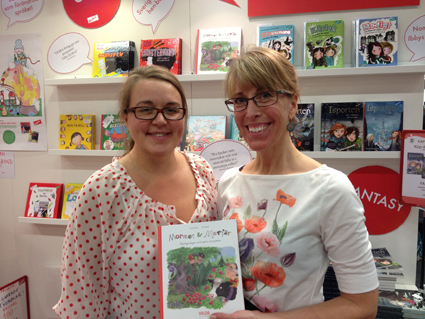 Karin Salmson på Olika Förlag och jag på Bok & Bibliotek-mässan i Göteborg i september 2012.
Karin Salmson (publisher, Olika Förlag) and me at the Göteborg Book Fair in September 2012.

Min ateljé. Så här nystädat var det när jag just flyttat in hösten 2012. Lite rörigare nu. :)
My studio. This is what it looked like when I moved in autumn 2012. It's a little bit more messy today. :)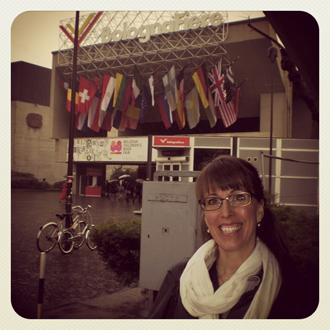 Här är jag på Barnboksmässan i Bologna, Italien (2011) – en av de största i världen. Jag tror att det syns hur glad jag är över att vara där!
This is me at the Bologna Children's Book Fair, Italty (2011). I believe it shows how happy I am to be there!