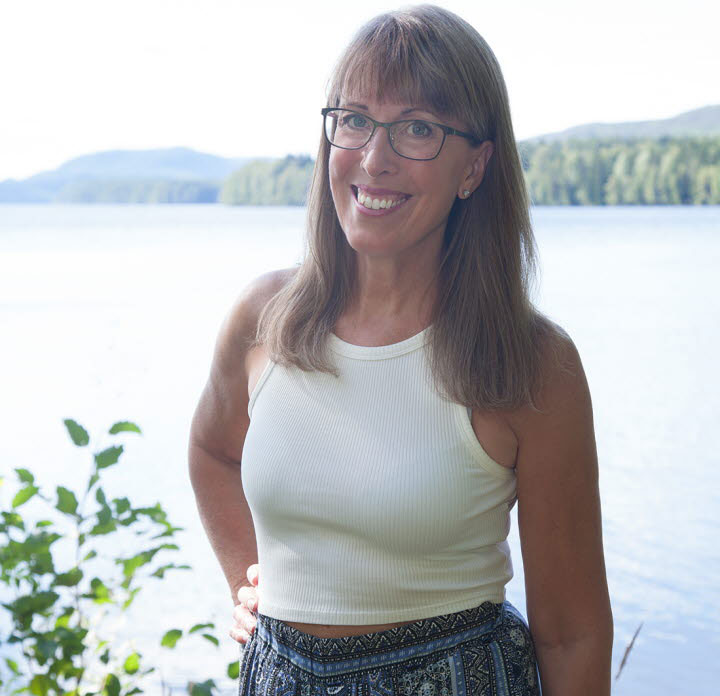 I somras (när det var som varmast) fick jag besök av en supertrevlig – och duktig – journalist som heter Monica Gustafsson. Hon skriver författarporträtt om alla författare i Västernorrland och de finns nu samlade på Region Västernorrlands hemsida. Nu finns även jag med där!! Vi hade att långt, härligt samtal hemma i mitt kök, som hon bandade. (Jag som trodde att hon spelade in "minnesanteckningar", haha!?) Den färdiga intervjun blev cirka en kvart. Här kan du lyssna på hennes författarporträtt av mig (och alla mina tonfall!):
Några dagar senare kom fotografen Daniel Håkansson förbi för att fota mig och spela in ett videoklipp när jag läser ur min debutbok. Det var fint att vi kunde gå ner till Indalsälven som finns bara några hundra meter hemifrån. Där trivs jag och platsen där jag läser ur min bok Jag längtar efter Mormor påminner mig om vårt sommarställe där jag alltid var som barn med min mormor.
På Region Västernorrlands hemsida finns nu en presentation, intervjun och videoklippet där jag läser ur min debutbok. Titta HÄR.
Västernorrlands andra författare presenteras HÄR.
Foto: Daniel Håkansson.
This summer, a really sweet and super talanted journalist, named Monica Gustafsson visited me. She writes about the authors in Västernernorrland for the Region of Västernorrland's website. We had a long and nice conversation in my kitchen and now you can listen to the interview at the web.
A few days later, photographer Daniel Håkansson came by to take my picture and record a video when I read my debut book. We went to Indalsälven, only a few hundred meters from home. I like it there and the place where I read my book I long for Grandma reminds me of our summer place where I spent time with my grandma when I was a child. At the website there is a presentation, the interview, and the video where I read my debut book. You'll find it HERE. (in Swedish)
Västernorrland's other writers are presented HERE. (in Swedish)
Photo: Daniel Håkansson.