Diana är mångudinnan, jaktens gudinna och även fruktbarhetsgudinnan i romersk mytologi. Namnet betyder 'den lysande, gudomlig'. Jag har gjort dagens bild i blyerts, akvarell och photoshop.
Diana, the goddess of the moon, the hunt and birthing in Roman mythology, means 'heavenly' or 'divine'. I have made today's illustration in pencil, watercolor and photoshop.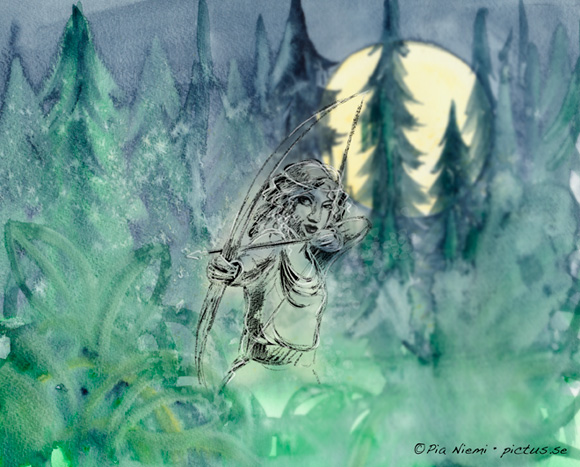 Här är teckningarna innan jag satte ihop dem i photoshop.
These are the drawings I put together in photoshop.