Dagens namn är Karl som betyder (fri) man. Karla är den feminina formen. Såå … att illustrera en man … först började jag tänka på symbolen för hane. Det är samma symbol som för planeten mars. En del tycker att män verka komma från en annan planet (ja, kvinnor också för den delen) – så det det här är vad som kom ut ur pennan när jag var klar!
The name of today is Karl meaning (free) man. Karla is the feminine form. Well … to illustrate a man … First I started thinking about the symbol for male. It's the same symbol for the planet Mars. Some people think that men seem to come from another planet (yes, women too for that matter) – so this is what came out of the pen when I was done!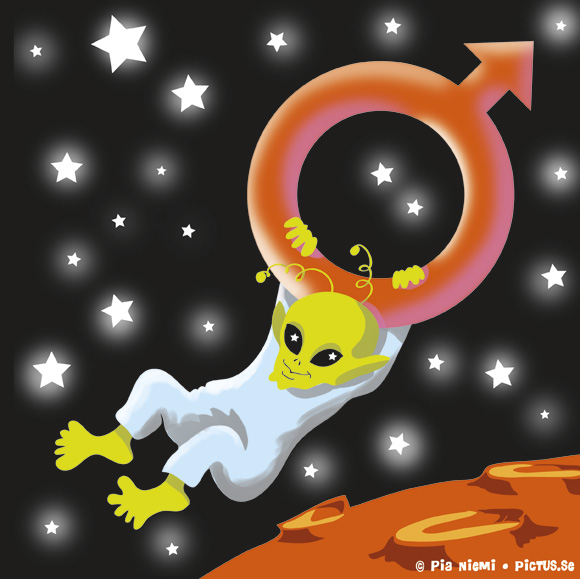 Och första skissen …. And the first sketch ….